Committed:
My mother has been the back bone of our family; although can be enabling somewhat, she always looked after her family the best she could. No she was not perfect, but she like most mothers is like a protective mama bear looking over her cubs. She took my nephew and his son in, and allowed him to stay there at her house for several years, she allowed my brother previously to stay, in turn they helped out the best they could. However, due to broken, dysfunctional circumstances my brother and his son relationship is very strained, and my brother, sister in law have serious medical issues on top of it. Currently, my sister in law is there with my nephew to help out my mom. She is getting older, having medical issues, and possible first stages of Alzheimer's disease going on that I have to have addressed. I am over three hundred miles away from her. It makes me cringe of the ongoing dysfunctionality that has occurred all these years in my brothers immediate family, and how each one of them has put other members right n the middle, each one of them having a different story. At this time I asked that they put their differences aside to provide a low stress environment, and not make it about them for once. We all need each one of their help, and not hinderence. I am committed to my kids, husband, family, and have a lot on the horizon to get through this process. Life is full of commitments. I can go on, our jobs, family etc, it's life, and although can get tough and stressful, but when you got family and obligations you lookout for one another. At the same time, be responsible and pull your own weight when you have the ability to do so.
2 Thessalonians 3:10 (ASV) For even when we were with you, this we commanded you, If any will not work, neither let him eat.
It began with a journal:
It began with a journal; then surprisingly, it turned into a healing tool, having the holy spirit upon her. Pen to paper she recorded her thoughts, feelings, and words that were flowing through her. Messages she felt from above revealing truths discernable to her.
Then it turned into a journey being led by the spirit, layed in the arms of an angel, she let herself go. Whispers of wisdom and truth she had heard. From the Southeast Ocean to the Northwest she was led. Walking in the moonlight on the streets at night, then climbing up a mountain to see the sites in the daylight.
Dreams and visions were revealed to her and put to a test, and it was hard to rest. Her spirits broken with no hope, then with time, graciously her heart spoke, and her soul was patiently filled with hope again. Now it's nothing but blue skies and less cries. By: JL
Americans,it's time to get down to business:
It's absolutely disgusting and beyond belief of all the political rhetoric happening, that's not freedom of speech, it's enticing violence. Stepping way over the boundaries and crossing the line. I don't think when they wrote the Constitution that they had this in mind what has been happening lately. I will be relieved when and if it stops on both sides, and we can get down to what's important for the American people. Years ago, when kings and dictators ruled the land, people had no say. It's hardly like that now. Go to a communist country, they have no say. Freedom of speech doesn't give the right to entice violence on anyone, no matter what your beliefs are, when you do or entice violence it's breaking the law or conspiring to break the law
America, and especially all the politicians, put on your big boy and girl pants and start working together for the American people, and not for your own special interest. Hilary out of the picture, so any rhetoric like the resistance as she started, just causes division among us. Throw that crap away. People are getting shot at, look what's happening around the world, it's sad. We don't have buildings and bombs falling on us on a daily basis, not yet. United we stand, divided we fall. President Trump has a lot on his platter, and with allegations against him without any substantial evidence is a distraction away from real issues going on. Like him trying to free Americans held captive, and one American released, but severely impaired from being injured by his captives, and much more on his platter. Congress, the President and this administration needs Americans to support it. Even if your a Democrat, it's not your time, work on your party in an honest fashion because now, the far Left isn't looking so good or trustworthy. Now would be a good time to address the nation to give people some sort of hope, but with all going on, I am sure this administration is working around the clock.
Message in a bottle.
Lord my heart breaks; I should not of left you. I am sitting here shattered, and not where I want to be. This should be a time for you and me.
Even now, I am selfish, and don't deserve your help. I have done things to avoid pain; digging myself in a deeper hole, remaining in captivity, and took up my own reins instead of letting you lead me. You told me you would have my back, giving me a song of deterrent.. I need to humble myself. Forgive me Lord, for I have sinned again.
When I was a youth I didn't know what I was feeling because I was in survival mode and my feelings were placed in a bottle, and some were scattered about. Now I have all these feelings that I have to face. I sure need your mercy and grace.
I now need to take the bull by the horns, of course letting you lead, I cannot do this on my own. My health, my heart and my soul are at stake, Do or die and that's no mistake. Now, I am starting to see the light, and understand what needs to happen to be a delight in your eyes, I just wish it wasn't such a great flight. Although, you are most powerful, and nothing's impossible for you; once thinking that you were a Jeanie in a bottle, I know now that it isn't always so. I send out this message across the oceans blue, in a imaginary bottle just for you Lord.
What's happening in our society today:
Blossom daily word prompt:
Read to the end:
A cop kills a teenager and people go crazy. Why didn't he taze him he is only a kid. He should have subdued him, he is just a kid. Cops need better training. Cops shoot first ask questions later. Cops are trigger happy. Cops are racist. They shot him because he was black and they were scared.
This is the headlines and stories the majority in this country follow. You fall victim to the propaganda. You make me absolutely sick to my stomach sometimes. I consider you the weak and pitiful of this great country.
How come there is no outrage or attention about the 17 year old kid who shot Deputy Derek Geer of Mesa County Sheriffs Office in Colorado?
The deputy did what you all beg law enforcement to do. He attempted to taze the teen and was subsequently shot multiple times. I'll repeat he attempted to TAZE the kid and was SHOT multiple times.
Deputy Geer is now on life support at the moment until his organs can be donated.
You see Deputy Geer swore an oath to protect and serve. At this very moment his life is ending while at the same time his organs are being removed so he can continue save others.
Deputy Derek Geer you are a TRUE HERO and should be honored by all.
Sadly only those in his family and community and his brothers and sisters in law enforcement nationwide will be the ones to really give a rat's ass about Deputy Geer.
To those still patrolling the streets I beg you to block out the noise from the naive and untrained naysayers.
DO YOUR JOB and do it well, as you are trained, and never worry about what others will think. Do the right thing always but never lose sight of the number one goal. Go home to your loved ones at the end of your shift. Posted by Mark Connelly
I ask for those that cared enough to read this to please take a moment of silence for Deputy Derek Geer. If you feel inclined share this with others so maybe people will begin to understand.
Enough People !!! To all that this reaches, please read to the end. Let our public servants serve !!!! Stop defecating on the very ideal's that have kept us safe and free to choose to obey or disobey, freedom to choose ones faith, where to dwell and work. By: ML
I agree cops need supported and better training, on both sides of the coin there have been tragedy and injustice from wrong doings and excessive force from individual law enforcement, to the opposite end; attacks on law enforcement. It all needs to be dealt with on individual bases without prejudice. I feel for those families who have lost loved ones unnecessarily.
This is the year 2017, it's about time the law is up held to its entirety without biasness. God bless America and may we blossom and respect one another more prolifically abroad. May more godly, good people teach and guide our nations. Amen! By: JL
PS: An old family friend Jerry just published his new series of children's books and they look pretty awesome.
http://www.lunchbunchbooks.com/ more information about Jerry is on my first post page scroll down to bottom to see more about the Lunch Bunch Books. 😊
Blossom
"Oh, the fun of renovation; slowly, but surely it will come".
Living in a state with a lot of moisture tends to make more needed maintenance than one wants to deal with, but is a necessary action one has to take living in these types of weather conditions.
So far we had to replace our roof. That was a process in it self, attempting to find the most reasonable way didn't pan out too well, and with my husband having some medical issues going on at the time. We finally had to shop around and hire a professional to do the job, but you get what you pay for, it turned out beautifully.
However, we still have a lot more to do. Prior to replacing our roof we had a few leaks, and it did some minor damage on the front, inside of the walls and ceiling. We don't know exactly the extent of damage until we open it up. In the meantime, we bought some kills paint, which we are going to paint all our walls with, this will help to protect against mold and moisture we get around here. Then after that we can create our own design on what color each room should be.
in addition to all this we have much more renovations on the horizon, replacing some siding and painting on the outside of our house, finishing the dog run we built a while ago, redoing, and remodeling our bathrooms, sorting out what we want to keep, and discard, reorganizing the garage, redoing kitchen cabinets, replacing carpets, flooring, porches, some landscaping. We have our work cut out for us this year that's for sure, and if we can get some of it done this year it will be a big plus.
As we plug along with all our project's maybe we will think of some practical, creative ways to reach our renovation objectives faster. At the same time, were working on downsizing and getting rid of the crap we no longer need or want.
People come in and out of our lives all the time; sometimes it's good, sometimes not so good. With each encounter though it helps mold us in some kind of way. It can build us or break us, but one thing it certainly guides us or drives us.
With pleasure, also can come pain. Life is about choices, and sometimes it's not easy knowing which moves to make that's best, kind of like a chest game. We try to survive and seek victory and defeat all obstacles standing in our way, without getting taken out of the game. Life is full of the unknown until it happens, Like knowing if your with the right partner or not.
Love changes in every relationship; initially it's great with euphoric feelings, cant get enough of each other, but even though you still care about each other after a few months or years that initial euphoric feelings you once had tapers off. This happens in all relationships and it's a normal course.
The key to succeeding in a Relationship is not finding the right person; it's learning to love the Person you found. Love; not just a feeling it's a choice.
Choosing to stay in an unhealthy relationship is a choice to, it was never promised that life would be easy. All our lives we are dealing with decisions to make, and it's usually for the betterment of our well-being. Myself, I made a choice to accept Christ as my personal Savior, does that make me perfect, no. It just makes me saved, and it's my choice to draw closer to God to build a relationship to help me on my journey during my duration upon this earth. I know I haven't in my past made the best choices on my own, and would rather be able to have that spiritual guidance that only the Lord can give me.
Trials and tribulations:
Triumph over trials help you become stronger.
Just not so fun when battling a while.
Enemies arise and try to cramp your style, and you cannot smile.
Hitting you when your down, and you start to frown.
You find your inner strength; get yourself back up, and not stay stuck in a rut.
You tell yourself when you want to scream, "hold tight", "endure", because " this too shall pass", I will triumph over this too, life can get tough.
When we are weak our higher power is strong to help us triumph over our trials and tribulations we may have to face.
Be true to yourself, and everything shall fall in its entirety.
Victory can be yours; if you faithfully choose the most healthy lifestyle you can, and whatever you face you can overcome it. Love, live, and let every moment count.
Trust in the LORD with all your heart and lean not on your own understanding; Proverbs: 3:5.
Corinthians 2:14
But thanks be to God, who in Christ always leads us in triumphal procession, and through us spreads the fragrance of the knowledge of him everywhere.
More of my personal spiritual experiences are on the last page of this site-true testimonial events that happen during a three year period of my life. God exist and he loves us more then you know. He has a plan for his children.
My story– One of the visions the lord gave me during my three year revival time was that he took me back to a period in my child hood where I was living in a house that had some spiritual disturbances in it, rumor was people had died in the house prior, cold spots in certain areas, unexplained noises. Anyway, I was in my parents big master bedroom, looking out their bac window and I felt a real evil spirit below me, and felt this spirits hatred,which made me start feeling fearful of something be!ow wanting to attack me. When Jesus brought me back to that exact moment in time. I saw myself there, but this time Jesus was on my left side with his hand on my shoulder comforting me and showing me that he was there with me, protecting me in this time when I felt fearfu!l. Jesus is with us alll, especially in times of fear. PS. 23:4- Yea, though I walk through the valley of the shadow of death, I will fear no evil: for thou art with me; thy rod and thy staff comfort me. He has been with me always and has shown me. I had to be reminded of that again, that God has been with me my whole life, like he is with everyone. He sits at the door and knocks, he wants his children to trust him.
Above all, love each other deeply, because love covers over a multiple of sins.1sr. Peter 4:8. 😊
Another revelation I had with the Lord is I was thinking and trying to make a deal with Jesus that if I was able to go to heaven I would be a servant to him and everyone else there. As if I could get their by good works. I told the Lord that I would do the laundry and wash everyone's robes, imagining that they were white robes, humbling myself visualizing giving the Lord his clean garments. ☺silly me. Well the Lord's reply was there is no laundry in heaven. Well that is good to know because laundry is not my favorite chore to do. By: JL
The cold crisp wind blowing on our faces.
The night is bright as we are near the midnight hour.
I feel your warmth and power as you hold me in your arms, and kiss me under these stars.
Looking up I see a star shooting across the sky; I make a wish and just then I see a horse and carriage pull up beside us. We get in and it turns out to be a romanic moment as we ride down the streets of London. Holding each other tight under the moonlight on a cold crisp night with the stars so bright.
Sky bright, and starlight's envisioning candlelights glowing, as we see a big clock , it starts to strike at midnight, I wake up and realize this is but a dream.
My wardrobe definitely improved:
When I was younger my parents could not afford to buy us kids that many cloths. However, we found different ways to get them. Some of them were borrowed, some given. I swear my sisters invented the patched jeans that were natty then. Some of their jeans had hardly any Jean material left. The patches on their pants were sewn on pretty well.
I hated hammy down cloths, I didn't have a lot of cloths growing up, but now I have plenty. I have donated a lot of cloths as well.
I come from a big family, but both my parents worked, and I only remember getting some new school cloths one year. Not too often after that, not sure why they did not have any money to afford it. They seem to have had good jobs?
When I was younger, I would dress myself, and didn't always pick out things that matched, I heared it for about two years from one of my peers at school that my cloths didn't match. I did let my mother know, but that didn't help, she picked me out an outfit that didn't match either, lol.
What was she thinking back then. I sure didn't have many natty cloths.
My younger children definitely were a little spoiled in this department, their grandmother grew up not having a lot of cloths, so she would let them pick out name brand cloths. Having this luxury, I thank they were greatful, but also took it for granted a little, and didn't appreciate as much as my older children.
During Christmas my spouse and I were able to work overtime and holidays and give my kids money so they could hit all the after Christmas sales. This is what they wanted, and they could pick out their own stuff and go to the mall with their friends.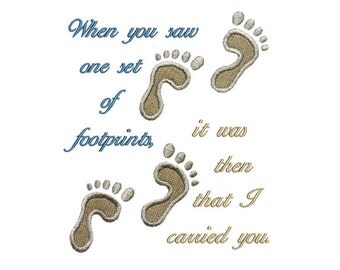 Bring my heart closer to you Lord:
1 How long, LORD? Will you forget me forever? How long will you hide your face from me?
2 How long must I wrestle with my thoughts and day after day have sorrow in my heart? How long will my enemy triumph over me?
3Look on me and answer, LORD my God. Give light to my eyes, or I will sleep in death,
4 and my enemy will say, "I have overcome him," and my foes will rejoice when I fall.
5 But I trust in your unfailing love; my heart rejoices in your salvation.
6 I will sing the Lord's praise, for he has been good to me.
This Psalm from David says it all; I cannot speak for everyone, only for myself. Sometimes I have felt  spiritually distant from God. Saying to myself, "where are you Lord?" " Have you left me?" However, the bible teaches us different that he is always with us. I have not always felt that because I don't always feel his presence. Just because I don't feel his presence 24/7 doesn't mean it's not true. I don't think it's God distancing from us, but we get so caught up in our own lives that we are the ones that distance from him. In addition, he could be carrying us. Draw closer to him and he will to you.
In my life due to certain circumstances, I have put up a wall of protection and distance myself somewhat emotionally, and I know I have kept this wall up, and have not brought it down all the way. Will it ever come down, idk, but I believe in God, and that he has my back.
Going into your own imaginary world is a great escape from the day to day realities you face.
You can imagine a beautiful place; a lovely stream and the sunshine that beams down on your face.
No worries at all, just you and your thoughts big and small.
You can dream that your rich and famous or infamous or nothing at all.
You can imagine your a hero and loved by all.
Imagine having the perfect mate or wonderful waterfalls.
Think of flying in a spaceship or walking on the moon.
Drifting away on a cloud or boat or climbing up a rope.
Imagining the world being a better place; one without so many tears, fears and doubts.
Dream of heaven and all its glory; and try not to think of hell and it's misery.
That's one great thing about having your own imaginary world to escape to once in a while; your in control, and no one can steal that from you.
There's a few passages in the bible regarding brass, bronze and iron; I always admired brass candles and antique items made of brass. On the other hand, and not to admired is brassy blonde hair.
Then a champion came out from the armies of the Philistines named Goliath, from Gath, whose height was six cubits and a span. 5He had a bronze helmet on his head,and he was clothed with scale-armor which weighed fivethousand shekels of bronze.6He also had bronze greaves on his legs and a bronze javelin slung between his shoulders.…
in Revelation 1:12-14.
"His feet were like burnished bronze when it has been caused to glow in a furnace." What is that? Red hot. You've seen metal in a furnace, glowing, burning brass, or bronze. By the way, as a footnote, all of the temple and all of the tabernacle furniture that was in any way used in a sin offering was always brass. When you see brass in this situation, you know it has something to do with sin. And here you have feet glowing hot…very clear reference to judgment
Short poem:
As she stared at the brassy lit candlelight; glowing in the moonlight with a delightful color of yellowish and a fiery red blaze.
She became mesmerized by the bouncing flames; that helped her relax into that peaceful place within.
To lose weight it's not only just portions of how much you eat, but what you eat as well.
It's especially hard if you've been a person in the past who could eat the usual fatty foods and not gain a lot from it.
As we get older, our metabolisms can slow down as well as our activities.
Bottom line; no sacrifices made, no gain, just on your butt.
Most people if they put their mind to it can have success. That's where a lot of us fail, and I am one of them is not sticking to good eating habits and eating proper portions, drinking more water and less soda. My down fall is mocha's in the morning, even if it's sugar free, it's still full of a lot of calories. Probably should switch to Latte's , which is made with water instead of milk.
You also have to want it bad enough, along with the willingness to make better choices.
Source: The good, the bad & the ugly:
OFF Course
Lately my life seems to be unbalanced and going different directions. My finances lately are not balancing out and can't seem to get back on its tracks.
Money goes fast if your not careful, I wish I can detonate certain things, and start all over again or at least feel like I have a handle on it all.
Having enough would help at this point, with all unexpected expenses coming up, but just got to hang in there and hope things get balanced out soon. Meanwhile, I have to strive through and hope my head doesn't explode at this point with the stress of it all. Everyone wants there money now, well they will just have to wait until I get it.