Anxiety isn't just having a hard time catching your breath. Anxiety is waking up at 3 am from a dead sleep because your heart is racing. Anxiety is breaking out in a rash for no reason. Anxiety is stressing over things that may or my not be real. Anxiety is questioning your faith, how could my creator allow me to feel this way!? Anxiety is calling your sister 3 hours before she gets up for work, in hopes she'll answer so you can get your mind off the attack. Anxiety is a 2 am shower. Anxiety is your mood changing in a matter of minutes. Anxiety is uncontrollable shaking and twitching. Anxiety is crying, real and painful tears. Anxiety is nausea. Anxiety is crippling. Anxiety is dark. Anxiety is having to make up excuse after excuse for your behavior. Anxiety is fear. Anxiety is worry. Anxiety is physically and emotionally draining. Anxiety is raw. Anxiety is real. Anxiety is a fight with your spouse, even though you're not mad. Anxiety is snapping at the smallest annoyance. Anxiety is flashbacks. Anxiety is "what if." Anxiety is a lot of "what's wrong" and "I don't know."
Your feelings matter. Just because you're bothered by something others aren't, it doesn't make you crazy or worthless. Some of the most successful people in life have anxiety. This is not your fault. This is not the end. You are strong. You are intelligent. You are brave. You are worthy.

Biting off more than you can chew.
There are two possible origins of this idiom; however, we know that it started being used in America in the late 1800s. Some people believe that it originated at the time when many people chewed tobacco. When they were offered tobacco, some people would take a big "bite" of the tobacco – much bigger than they could chew! Others believe that the phrase was created by people watching children stuffing their mouths full of food and not being able to swallow!
"When you feel life has taken a bite out of you, instead of you taken a bite out of life."
There is an old adage that says, "Don't bite off more than you can chew." It's wise not to take on more responsibilities than we can handle. At some time, however, we will likely feel overwhelmed by the size and difficulty of a task we have agreed to do.
What God says:
"Come to Me, all you who labor and are heavy laden, and I will give you rest. Take My yoke upon you and learn from Me, for I am gentle and lowly in heart, and you will find rest for your souls. For My yoke is easy and My burden is light" (Matthew 11:28–
Sometimes in life we find that our platters are full, and we find ourselves taking on more than it seems like we can handle; " Balance" is the key word, but how?
One way is to lay your burdens down and rely heavily on your higher power. Another, take one day at a time; let tomorrow take care of itself, not worry about the days to come. Find time for yourself and if possible lighten up your load, work smart and not as hard.
In pursuit to live:
A few years back before my sister died of breast cancer; my Neice met up with a guy who's wife died of cancer; one of the leading cause of death worldwide. (Cancer is a leading cause of death worldwide, accounting for 8.8 million deaths in 2015. The most common causes of cancer death are cancers of: Lung (1.69 million deaths)
(http://www.who.int/cancer/en/ )
The guy my Neice met was involved with a group of people who were in pursuit of coming up with a cure for cancer. Due to legal restrictions, their findings were never allowed to go anywhere. However, some dead cancer cells were found from my sister's test results. Treatments for cancer these days have many adverse effects.
She stayed in Ohio area for a little while, but ended up returning to her home and passing away after the cancer had manifestated into her bones.
The thing that the 'Ohio buckeyes' are famous for is they like to honk their horns a lot. If your stopped at a stoplight, and the light turns green, and if you happen to stall even for a moment, the horns start sound off immediately to the point of annoyance.
My sister tried what she could, but it was too late. She realized her fate, and had no choice, but to accept it. Her way of dealing with what she was going through and to get her mind off things was to simply just color pictures. She was emotionally strong person, and that has always been one of her possessed qualities she obtained.
I'll never forget her response to those annoying Ohio honkers, that drove you bonkers, and was a little too obsessive She gave a couple of them a California solute, and flipped them off. Maybe not the most appropriate response, but well deserved. I never heard it anywhere as bad as I heard it there. 'Road Ragers'!
In memory of Jodine Marie Gardener- Honk in memory of those fighting for their lives. Keep all who lost their lives in your thoughts and prayers.
Or reply: "Honk"
Scroll down below: ⬇⤵⤵
In pursuit of something new;in hope's to not feel so blue.

Continuing my education has been on my mind for awhile. I finally pursued, and signed up and accepted into a healthcare information management program to obtain my BAS degree. I knew it would not be easy and would take time and dedication, but didn't realize how challenging and time consuming it would be. Although, I am making it through, some of the assignments are just down right challenging. The reason I chose this field is because of my previous education into this field. Doing it all on-line and it seems that they cram so much in a little amount of time. If I can get through these two courses it will be an achievement and hopefully the rest of my courses won't be as challenging for me. Medicare and all their calculated adjustments can be complicated to say the least. Although, this field is not totally new for me, this aspect of it is. I guess I am a neophyte to it, and lacked the actual experience of it. I guess that is why I am pursuing to continue my education. I am thankful for being able, and found a way for it to be possible. For the Veterans who served and are serving, God bless, and a big Thank-you!!!🇱🇷🇵🇷🇺🇸🇺🇸🇺🇸
What's your poison wine or beer?
Do you prefer coffee, or tea?
Halloween or Christmas? 🎃🎄
Ones preference is in the eyes of the beholder; some have higher preference than others. We are all uniquely designed with thoughts differing from one to another. It would be a strange world if we all preferred not only the same things, but was wanting for nothing. Nevertheless, it would be very boring.
Someone's dreams can turn into a reality, where another person's dreams simply never comes to a head or gets off the ground. That is just life, and with this said, disappointments, regrets can follow. It's not fun feeling disappointed in your life, and coming to the true grips of reality that your life simply did not turn out how you once expected it to.
Once someone told me that if you change your perspective of expectations rather it being upon a person or simply desire something to happen by just accepting things that are and as is, than your not as impacted by it as much when things don't go your way, and you're less likely to feel disappointed or have regrets over it. Unless you do something real bad of course and have to deal with the consequences thereof. Anyways, people are having to make decisions most of their lives on a regular basis, and often find themselves wondering if they would of chose this path where would they be at this moment in time. It's all a normal thing.
Rom.12:10- "Be kindly affectioned one to another with brotherly love; in honour preferring one another"
Happy Halloween!!!!🎃🎃🎃🎃
When dignity is lost:

You can't help people who refuse to help themselves; you can only pray for them. Just like the old saying, "you can lead a horse to water, but you can't make them drink it." Losing their dignity along the way, not considering how they effect the ones around them. Staying in their world of sickness and addiction, making many excuses and creating many afflictions upon themselves and others around them. Driven by fear and anxiety, ignoring their responsibilities.
What do you do? Send them on their way to fend for themselves and wait until they hit rock bottom or end up in a psychiatric ward or die?
Forgive them because they are sick, but don't get caught up in their tricks. Fed up!!!! When someone you know gets themselves down low and losses their digity!!!!!!-
A visceral feeling of agony:
I felt it deep down in my thumb joint when I was getting a cortisone injection in my hand yesterday. Although, the last injection was uncomfortable, this one was much worse. They had a hard time getting into the right spot. They used too big of a needle, it was mentioned by the doctor to the nurse that a number three size neeedle should of been set up, instead of a number five they were using. The doctor had to pull my thumb out and was moving it around, and I could feel the grinding in there from the needle. Also, mentioning something about not enough numbing medicine. It was torture, and trying to hold still. The needle they were using finally went into the right spot where the doctor wanted it to go. When the cortisone medicine finally went into my thumb joint, my hand felt like it was going to explode.
So painful, and I was trying to endure through it. Couldn't wait for this to be over with. I felt flushed a little because of the pain, and light headed a visceral feeling I don't want to feel again any time too soon. It took the rest of the night to quit throbbing. It helped with my other hand after a few days. That's how this type of steroid works, if it does. I have osteoarthritis and bone spurs in both my hands. Eventually, will probably have to have surgery. I didn't cry, almost and wanted to, but just kept saying ouch!!
Daily word prompt: Trance
Keep your mind out of a stupor:
Don't forget to meditate, turn your mind off. Careful for confusion, and don't let your mind get into a stupor. Drugs and too much alcohol will do this faster than anything. Putting your mind into a trance of confusion where your mind is vulnerable, and your enemies can devour you.
Be sober-minded and alert. Your adversary the devil prowls around like a roaring lion, seeking someone to devour.
For those who have a condition:
https://www.fisherwallace.com/?gclid=EAIaIQobChMIrMaA7c7m1QIVUG1-Ch1TFwYGEAAYASAAEgIlqPD_BwE
I just want to simply recite praise and glory to my lord Jesus Christ and all his hosts. I don't do it enough even though I am very grateful for all he has done for me. On my three year revival, I had a hard time praying and the Lord asked me why I was not praying. I was broken more then,and it was hard for me to do so at that time in my life. I talk to God all the time, and when I don't know what to pray for I pray this prayer first; " The Lord's Prayer"
Matthew 6:9–13 (ESV) "Pray then like this: 'Our Father in heaven, hallowed be your name. Your kingdom come, your will be done, on earth as it is in heaven. Give us this day our daily bread, and forgive us our debts, as we also have forgiven our debtors. And lead us not into temptation, but deliver us from evil.'" "For thine is the kingdom, the power, thy glory forever", " Amen"!
Secondly, The Lord is my shepherd; I shall not want. He maketh me to lie down in green pastures: he leadeth me beside the still waters. He restoreth my soul: he leadeth me in the paths of righteousness for his name's sake.
Here I thought God wasn't in my corner, as I take steps, God took steps for me. Action taken seriously to try and get
a couple work issues resolved and make my boss see more clearly. Thank you God for helping me reach out to the right resources with my plea. Although, not perfect the real underlying issues unfurled some today.
Nothing is more maddening than not being considered or being discarded when your request you feel are reasonable. He is singing a different tune, and I know he is pulled in different directions, but doesn't give him the right to disrespect his subordinates and pay them no nevermind with things he was directed to look into a while ago by his bosses that is having great impact on the production of things. In addition, ignoring the requests for help. Administration promised to reduce the work since they eliminated one of the positions out of three doing the job, and using the other for coverage of another position leaving me a loner doing the job of three, and no extra help. I posted a sign of a women climbing a huge stack of papers for a joke stating job security, and he made me take it down saying it was negative. Too close to the truth I guess. He just not a joking kind of guy. His boss came walking through, and I said, " look" gestering over the mass papers I had to enter, and he Ironically stated, " job security", lol. Small steps unfurling, and someday my life will unfurl and pick me up like the wind and sail me across smoother waters.
Daily word prompt response: "Jiffy"
Getting the many projects and remodeling done around my household does not come in a jiffy. Wish we could afford to contract it out. Major projects are no fun, when will it be done? Plans never come. Overwhelmed with much work to be done, with continued postponements and a myriad of excuses under the sun. A slow process it has been. Basically, my patients is wearing thin. " However, I realize Rome wasn't built in a day"! Again, neither am I done with all my endeavors. 👦
" Deliver me oh Lord"
I need a true delivery from my crazy world; surrounded by the self centered people in it. Out for their own agenda's and inconsiderate ways. Trapped with no way out, and not being delivered from the evil influences that holds me momentarily captive.
Forced into conflicted situations that I do not much enjoy, which makes my journey that much more challenging than it should be. Hit on all four sides, waiting to be devoured up by raging mad dogs unleashing their claws.
Feeling powerless with no where to turn, but looking forward for the future and waiting for my turn. "Oh, deliver me from evil lord and guide my ways". " Help me from giving up, and bring my hope up".

"I lift my eyes up to the hills.
From where does my help come?
My help comes from the Lord,
who made heaven and earth."
-Psalm 121:1-2
Save me from my enemies, my God! Keep me safe from those who rise up against me. Psalm 59
Don't worry be happy
It seems these days I have to amble in to different situations I face slowly; any slower it would be in slow..turtle mode. My co-worker/ partner quit and is venturing on to new horizons. She hadn't been in the position very long and left without any notice to our supervisor, well my supervisor is not taking it that well. Anyway, she ended up with the better area and desk location, so I want to move where she was. I am in there full time, and the next person will help cover the mailroom part of the time. My boss in his stoicism type personality didn't want to here of me taking the desk she occupied for seven month's. She's gone, not coming back, when is a good time? I was stuck doing the majority of the work load anyways. If I amble myself towards him maybe I won't have too much problems with it, but than again he is an unusual person, and it was crappy not getting notice, but it is what it is. He can get it posted right away for new hire. There are going to be many people jumping at the chance to get a permanent position. Maybe karma is catching up with him, if he would show more support to his subordinates in his mannerism once in a while, he would get it in return. He needs not to worry and be happy, at least this position isn't frozen like the other he can't fill permanently. Not sure, hard to tellwith him if he is taking it personally. Doesn't talk too much unless spoken too. When he doesn't want to deal with something or do something for someone he states, " well revisit it later". Like a parent saying, "will see".
Bittersweet Symphony:
Losing my sense of purpose, it certainly does not feel comfortable. Stuck in a day-to-day rut. Feeling like an outlier. Looking at myself as though I am looking at myself through an hour glass. Enduring myself, and going with the flow each day as I wait for something to come my way, but it never arrives regardless how much I strive.
Trying to stay in touch with the reality of life, and deal with the darkness that surrounds me. Thinking I am being punished from above, although I know better and realize this isn't so.
Trying to be possitive, make the best of what I got, as I slowly sink down into my depressive state of mind. Although, the symphony of entropy continues on, and a symphony of trumpet's are starting to sound, heard from above as we are told.
Ups and downs of living can be tough, when all you want to do is get by without having not to struggle so much. Not given any breaks from the misery of others around singing the same old symphony of entropy and song and dance that their acustom to. Stuck with the stoicism that seems to abound through the atmosphere all around.
Today's Daily Word Prompt- 'Toothbrush'
When I am not using a toothbrush to brush my teeth, I am using one to brush my brows. Of course not the same one. I have several toothbrushes due to having spent much time at the Dentist. 😂
At times when I am not getting my brows waxed, and feel my brows need trimmed up I brush them upward, and with some small precision scissors I will trim them up and thin them out some.
I didn't start plucking my eyebrows until I was about twelve, they sure needed it by then. They were starting to look like Brook Shields brows. 😱 I remember my sister's holding me down while they took the tweezers to me, and they were not so nice about it pulling several out at a time. Now I get them waxed usually, sometimes tweeze and I know you shouldn't, but when I get in a hurry I'll shave them up. Mostly though, I'll have them waxed along with any other unwanted facial hair that comes after forty.
My brows are thinned out naturally to their shape where my sister's went beyond that and had their brows real thin like a line. Later, my oldest sister tattooed hers in. They looked OK on them, but i just stuck with making mine more natural and plucking the long unruly ones that stick out.
A toothbrush can be used in many ways; brushing, cleaning, grooming, etc. Getting into tight places where other bigger devices don't reach well.
Pearly Whites is what you see these day's in comparison to what it used to be. Teeth were not bleached out like they are now a days.
As The River Runs Through:
The water runs swiftly over the rocks as the river runs through up to higher  spots. Looking  down at the  revine from a far, standing on the  edge and watching  the river below as she felt  the breeze on her face and the sun setting behind the mountainside.
In aw of all its beauty that is surrounded by her. Breathing in shallow, slow  breaths, relaxing her chest, and meditating as she let's  go of all her stress. Forgetting about the days to come and focusing on moments under the sun.
Another world, another place that is remote and pest free from the polluting sounds of industries, set aside from  shallow mindedness and madness of the daily hustle and bustle of the big city streets,  loud noises of trains, planes, and automobiles. People  scamper about, making a mad dash in and out of heavy traffic and walking the sidewalks about.
Keep Good Traditional Family Values:
As a custom we carry our family values and traditions onto our children and loved ones, teaching, hoping it carries them on through generations that follow. We hope to break the dysfunctionality of what was forsaken. Carrying on the good aspects of values that were worth holding onto, getting rid of the bad. Because of course we want our offspring to be better than us, and carry on that legacy to their children's children, and so on.
Psalm 78:4
We will not conceal them from their children, But tell to the generation to come the praises of the LORD, And His strength and His wondrous works that He has done.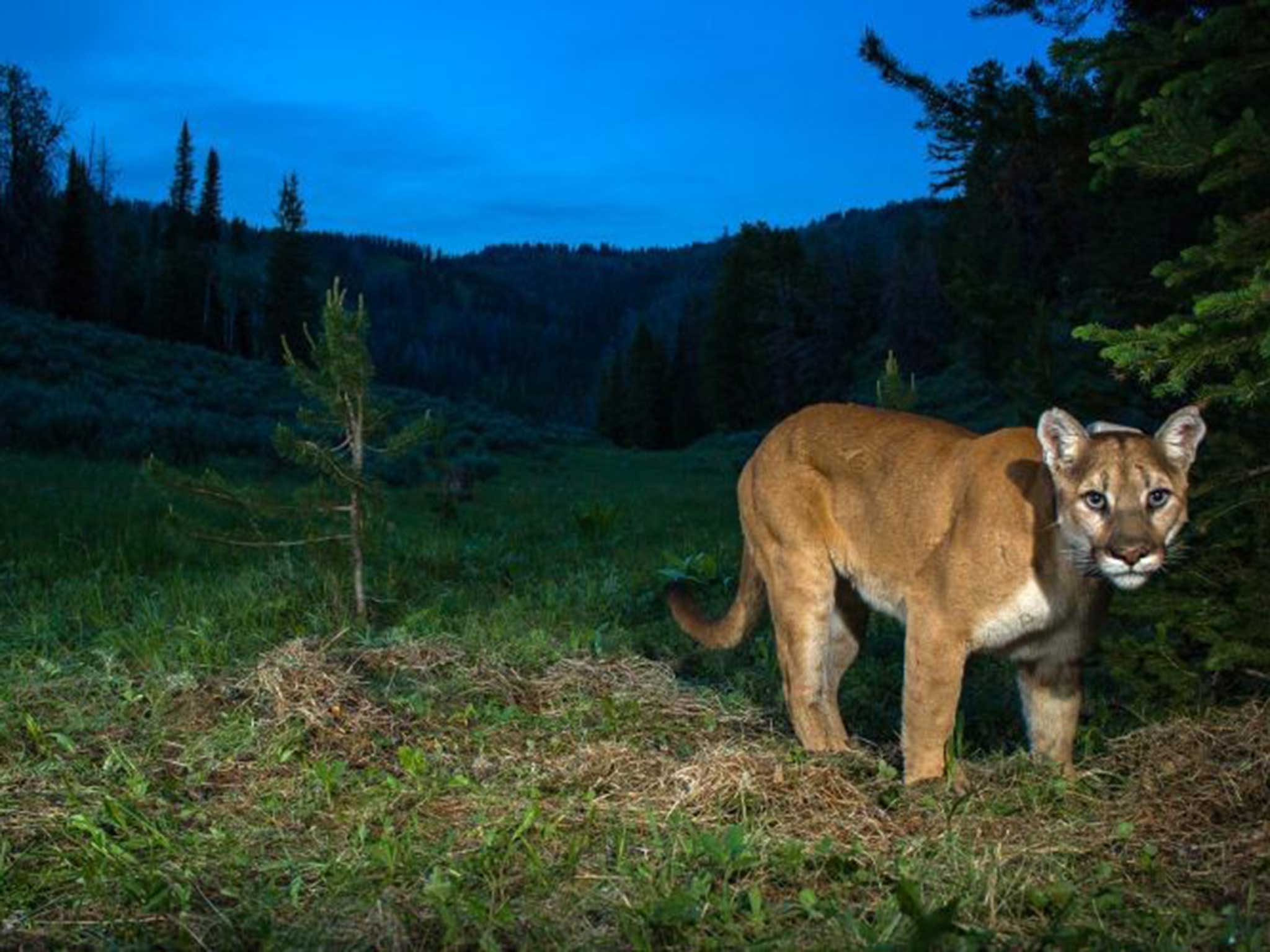 The Prowler:

Looking up, the night was clear the stars visible appearing in the sky with vibrant beauty. The half moon radiating with some light in the night. The smell of the fresh forest that surrounds the area and numerous trails with one that leads to a lake with homes set up around to a beautiful spring fed lake. Sounds of twigs breaking, and chirping from birds, squirrels and other critter's that harmonize in the night. Cat tails growing around, fish jumping, and docks that have been built that come out onto the lake.
Having walked around in a mile radius already from the habitat that the big Cougar came from. The hungry hunter prowling around in the night looking to satisfy his needs with his blood thirsty appetite for meat and needed nutrition for survival in this rural untouched area of this forestry.
The Cougar came upon some homes. With gleam in his yellowy cat eyes he spotted chickens running around a yard. Watching with strategy, he sits and patiently watches,waiting, plotting to kill these poor defenseless birds and the need to feed.
With his speed and sharp pointed strong teeth, this pray is no match for him. "The circle of life where the strong survive in the ruggedness of the wilderness,". A wild cat in the habitats of the great Northwest. Hypnotized and engaged in their activities not taking his eyes off his dinner. No worries of danger for himself; just a killer in the night under the moonlight after midnight in the twilight.
Timing it just right the wild cat slowly and quietly approached his game of Hens." Chicken delight" he's thinking will be good tonight. Just then he makes his moves and before the hens knew what hit them he pounced on one, then two. Chickens frantically clucking loudly, and trying to run with fear couldn't flee fast enough to escape this fatal final days of their lives. A total of seven chickens in a single night.
The homeowner woke up to see that her chickens were killed by this viciously, merciless wild creature of the night and was devastated. Called to inform the Game and Wildlife Association, and being it was my mother's neighbor warned her of this big Cougar cat who will more than likely come back, and to not let her domestic cats and my nephew's little dog out.
Now she will be watching for this hungry killer of the night, and try to defend her livestock from the sharp claws and teeth of this wild critter who stocks the night and homes for unprotected prey. Will this creature be caught, hunted, or shot by the homeowner protecting her livestock's? Are these creatures in the night a protective species in this area? However, on ones property I believe it's allowed for your protection and securing your personal property to shoot this big Cougar cat, a natural hunter by nature.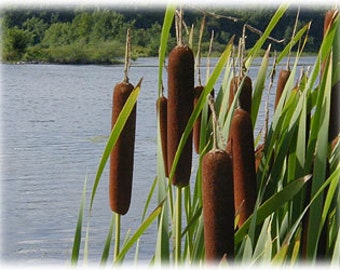 Dormant:
It seems my life all around has been very dormant; A stand still, a stop. With promotions, with fixing up my house, spirituality. Like I am waiting to wake up and begin something new. Although, active very much so, but ike running in my tracks and not moving forward enough.
I always here there must be a reason why your where your at. "God has you right where your supposed to be for a reason" . In away I agree with this philosophy. At the same time, I believe it's all luck, and what is individually applied as well. Still not so sure on the entirety of this statement and if it's an absolute truth to it. Possibly, if God directed your whole path. I know God has directed my path in a lot of ways, but it was still my choices to persist through. I guess with achievements, success, and whatever your trying and willing to accomplish will come eventually or not, and disappointments to follow as well.
Like a maze when one path leads to a dead end, you turn around and seek another path to follow. Being able to be patient, and some things are just slow and your waiting for a period of time for. Feeling like your alive, but not actively growing in some areas.
Being in and out of depression can cause me to go dormant too; captivating my heart, instead of feeling free to be, and although not healthy way to stay for long periods of time, it happens. Additionally, not to get yourself in ways to make you feel captive or negative in your soul, surround yourself around good people, and try to stay on the best path possible until it all unfolds and in the end you don't have a lot of regrets.
Matthew 7:13-14New International Version (NIV)
The Narrow and Wide Gates
13 "Enter through the narrow gate. For wide is the gate and broad is the road that leads to destruction, and many enter through it. 14 But small is the gate and narrow the road that leads to life, and only a few find it.
What do you suppose this actually refers too; very few find it? My opinion, that we are all sinners and fall short from the glory of God. When you become a born again Christian God, our Lord Jesus covers us, and God sees us as pure. So why try, are we automatically saved?
Psalm 138:8- I ascend up into heaven, thou art there: if I make my bed in hell, behold, thou art there.
As you grow in Christ he does a work in you, and you become an open vessel for the Lord, and he can use you to help others. He can also guide you when your your not so open, he is always there. I believe this statement above refers to spiritual levels. " Very few find it" I don't believe it's referring so much to whether one is actually going to be saved or not because no one is perfect. You just try, and if you sin, repent and try not to repeat your mistakes. God sees your heart.
About Grace:
Slaves to Righteousness- Romans:
What then? Shall we sin because we are not under the law but under grace? By no means! Don't you know that when you offer yourselves to someone as obedient slaves, you are slaves of the one you obey—whether you are slaves to sin, which leads to death, or to obedience, which leads to righteousness? But thanks be to God that, though you used to be slaves to sin, you have come to obey from your heart the pattern of teaching that has now claimed your allegiance.You have been set free from sin and have become slaves to righteousness.
Romans 5:12) "For as in Adam all die, so also in Christ shall all be made alive" (1 Corinthians 15:22). From Genesis to Revelation, the Bible is clear that each one of us is responsible for our own actions. We reap what we sow and we sow the death penalty by all rights. You could take the most righteous man or woman of God you know and put them in the Garden and they would make the same decision that Adam and Eve did. We can also not put all the blame on Eve because she was deceived. Adam went into it with his eyes wide open. He had no one to blame but himself. So Adam and Eve are not responsible for our sins…we are! We can not claim to be any better than they were or that we would not have made that decision to eat of the forbidden tree. We have the advantage of having the Book of Genesis and knowing what happened and what would happen. They didn't! Was it Adam or Eve tapping you on the shoulder telling you to sin? No!
She Couldn't Tailor To It:
Not a tailor type of job:
Yesterday, a new girl got fired. She started out there two months ago. A facility that cares for DD client's. She was very different, and had some social disabilities, possibly other conditions such as ADD.
She was placed on alternate assignment and that's why she ended up in our department; "Records". It wasn't the fact that she was gay or even dressed like a guy; there are quite a few gay people who work where I work and a lot of diversity, and they had no problems, It was her behavior. She expressed she moved in to a town near by with her girlfriend, but it didn't work out. She was devastated. We could not talk to her because everything we said reminded her of her girlfriend. It got kind of bad there for a little bit. Not exactly sure why she was written up, it is not supposed to be talked about while under investigation.
Even told her not to draw too much attention to yourself, she did not listen. She would email the director with bazaar stuff, missed too much time. Very sensitive girl, needy, and seemed not to have found her niche in life. Looking for someone to hang out with, but hadn't found anyone compatible with her. Even if she was cleared, they foreseen problematic traits in her that they didn't want to deal with, I suspect. When your new and not permanent, they don't need a reason to fire you. How they did it was not too private, we all felt bad for her, but felt she brought it on herself. I asked why did they fire you, and she said, "because I have a disability". I don't think it was just her disability that got her fired, she has been fired she said from numerous jobs. She did not have a very good year, and I can't help feeling sorry for her. Hopefully, shell get some sort of counseling. People working on the houses would not of been as tolerant of this person as we were, bazaar she was, but we did not want to say anything to her to hurt her. I did pray for her and hope she finds her niche someday. A lot of people mistake her for a boy, and embarrassed when she tells them she is a girl. She said she is used to that.
She ended up moving out of our department for a short time to the kitchen area, but ended up back because it didn't work out there, she said that manager was hostile towards her. She couldn't tailor to that either. You could see it in my bosses face at times, that he had to be patient with her. Her questions were off the wall, she would interject in conversations a lot. Doing other things besides her work on the computer. If she doesn't get some sort of help she is going to continue to have many struggles and challenges in her life. She probably feel's like an outlier in life.
Don't bumble with your life:
This is from Dr. Geetha Krishnaswamy, Please give your 2 minutes and read this:
1. Let's say it's 7.25pm and you're going home (alone of course) after an unusually hard day on the job.
2. You're really tired, upset and frustrated.
3 Suddenly you start experiencing severe pain in your chest that starts to drag out into your arm and up in to your jaw. You are only about five km from the hospital nearest your home.
4. Unfortunately you don't know if you'll be able to make it that far.
5. You have been trained in CPR, but the guy who taught the course did not tell you how to perform it on yourself.
6. HOW TO SURVIVE A HEART ATTACK WHEN ALONE? Since many people are alone when they suffer a heart attack without help, the person whose heart is beating improperly and who begins to feel faint, has only about 10 seconds left before losing consciousness.
7. However, these victims can help themselves by coughing repeatedly and very vigorously. A deep breath should be taken before each cough, and the cough must be deep and prolonged, as when producing sputum from deep inside the chest. A breath and a cough must be repeated about every two seconds without let-up until help arrives, or until the heart is felt to be beating normally again.
8. Deep breaths get oxygen into the lungs and coughing movements squeeze the heart and keep the blood circulating. The squeezing pressure on the heart also helps it regain normal rhythm. In this way, heart attack victims can get to a hospital.
Her heart did a little caper as he closely came towards her.
He grabbed her savagely, and passionately kissed her on the mouth. Her knees felt weak, and she melted right into him. An activity of escapade as they say.
What a shame; people pay their medical premiums, put their money into medical insurances, dental insurance companies and the so called benefits allotted are just savage on what, how much is actually covered. The cost of medical services are even more savage. America's medical cost is much more expensive than other countries. So corrupted, most people are choosing the penalty vs paying for Obama care premiums. What does that tell you on this failed so-called affordable medical insurance. Yes, the poor might benefit, but welfare provides medical assistance for low income people. At the same time, not having a choice and being penalized over it, that right there is dictatorship. The medical profession doesn't even like this insurance. The monopoly that is set up currently needs to be open up to make medical insurance more competitive, and this will lower premiums. In addition, where is all the money going; the lotto was supposed to help with schools, roads, etc. Marijuana revenue, where is our tax dollar's going? Inflation keeps going up, and our so-called increase in wages are a joke because insurance premiums go up,up, and up.
Venture out of your comfort zone:
Sticking to the same old local routes, set routines and familiar places can get pretty mundane after a while.
It is easy to get caught up in complacency; not venturing out once in a while.
Broaden your horizons; show yourself new sunrises.
Take time to check out some new places and faces.
Keeping your big wheel a rolling!
Committed:
My mother has been the back bone of our family; although can be enabling somewhat, she always looked after her family the best she could. No she was not perfect, but she like most mothers is like a protective mama bear looking over her cubs. She took my nephew and his son in, and allowed them to stay there at her house for several years, she allowed my brother previously to stay, in turn they helped out the best they could. However, due to broken, dysfunctional circumstances my brother and his son relationship is very strained, and my brother, sister in law have serious medical issues on top of it. Currently, my sister in law is there with my nephew to help out my mom. She is getting older, having medical issues, and possible first stages of Alzheimer's disease going on that I have to have addressed. I am over three hundred miles away from her. It makes me cringe of the ongoing dysfunctionality that has occurred all these years in my brothers immediate family, and how each one of them has put other members right n the middle, each one of them having a different story. At this time I asked that they put their differences aside to provide a low stress environment, and not make it about them for once. We all need each one of their help, and not hinderence. I am committed to my kids, husband, family, and have a lot on the horizon to get through this process. Life is full of commitments. I can go on, our jobs, family etc, it's life, and although can get tough and stressful, but when you got family and obligations you lookout for one another. At the same time, be responsible and pull your own weight when you have the ability to do so.
2 Thessalonians 3:10 (ASV) For even when we were with you, this we commanded you, If any will not work, neither let him eat.
It began with a journal:
It began with a journal; then surprisingly, it turned into a healing tool, having the holy spirit upon her. Pen to paper she recorded her thoughts, feelings, and words that were flowing through her. Messages she felt from above revealing truths discernable to her.
Then it turned into a journey being led by the spirit, layed in the arms of an angel, she let herself go. Whispers of wisdom and truth she had heard. From the Southeast Ocean to the Northwest she was led. Walking in the moonlight on the streets at night, then climbing up a mountain to see the sites in the daylight.
Dreams and visions were revealed to her and put to a test, and it was hard to rest. Her spirits broken with no hope, then with time, graciously her heart spoke, and her soul was patiently filled with hope again. Now it's nothing but blue skies and less cries. By: JL
Americans,it's time to get down to business:
It's absolutely disgusting and beyond belief of all the political rhetoric happening, that's not freedom of speech, it's enticing violence. Stepping way over the boundaries and crossing the line. I don't think when they wrote the Constitution that they had this in mind what has been happening lately. I will be relieved when and if it stops on both sides, and we can get down to what's important for the American people. Years ago, when kings and dictators ruled the land, people had no say. It's hardly like that now. Go to a communist country, they have no say. Freedom of speech doesn't give the right to entice violence on anyone, no matter what your beliefs are, when you do or entice violence it's breaking the law or conspiring to break the law
America, and especially all the politicians, put on your big boy and girl pants and start working together for the American people, and not for your own special interest. Hilary out of the picture, so any rhetoric like the resistance as she started, just causes division among us. Throw that crap away. People are getting shot at, look what's happening around the world, it's sad. We don't have buildings and bombs falling on us on a daily basis, not yet. United we stand, divided we fall. President Trump has a lot on his platter, and with allegations against him without any substantial evidence is a distraction away from real issues going on. Like him trying to free Americans held captive, and one American released, but severely impaired from being injured by his captives, and much more on his platter. Congress, the President and this administration needs Americans to support it. Even if your a Democrat, it's not your time, work on your party in an honest fashion because now, the far Left isn't looking so good or trustworthy. Now would be a good time to address the nation to give people some sort of hope, but with all going on, I am sure this administration is working around the clock.
Message in a bottle.
Lord my heart breaks; I should not of left you. I am sitting here shattered, and not where I want to be. This should be a time for you and me.
Even now, I am selfish, and don't deserve your help. I have done things to avoid pain; digging myself in a deeper hole, remaining in captivity, and took up my own reins instead of letting you lead me. You told me you would have my back, giving me a song of deterrent.. I need to humble myself. Forgive me Lord, for I have sinned again.
When I was a youth I didn't know what I was feeling because I was in survival mode and my feelings were placed in a bottle, and some were scattered about. Now I have all these feelings that I have to face. I sure need your mercy and grace.
I now need to take the bull by the horns, of course letting you lead, I cannot do this on my own. My health, my heart and my soul are at stake, Do or die and that's no mistake. Now, I am starting to see the light, and understand what needs to happen to be a delight in your eyes, I just wish it wasn't such a great flight. Although, you are most powerful, and nothing's impossible for you; once thinking that you were a Jeanie in a bottle, I know now that it isn't always so. I send out this message across the oceans blue, in a imaginary bottle just for you Lord.
What's happening in our society today:
Blossom daily word prompt:
Read to the end:
A cop kills a teenager and people go crazy. Why didn't he taze him he is only a kid. He should have subdued him, he is just a kid. Cops need better training. Cops shoot first ask questions later. Cops are trigger happy. Cops are racist. They shot him because he was black and they were scared.
This is the headlines and stories the majority in this country follow. You fall victim to the propaganda. You make me absolutely sick to my stomach sometimes. I consider you the weak and pitiful of this great country.
How come there is no outrage or attention about the 17 year old kid who shot Deputy Derek Geer of Mesa County Sheriffs Office in Colorado?
The deputy did what you all beg law enforcement to do. He attempted to taze the teen and was subsequently shot multiple times. I'll repeat he attempted to TAZE the kid and was SHOT multiple times.
Deputy Geer is now on life support at the moment until his organs can be donated.
You see Deputy Geer swore an oath to protect and serve. At this very moment his life is ending while at the same time his organs are being removed so he can continue save others.
Deputy Derek Geer you are a TRUE HERO and should be honored by all.
Sadly only those in his family and community and his brothers and sisters in law enforcement nationwide will be the ones to really give a rat's ass about Deputy Geer.
To those still patrolling the streets I beg you to block out the noise from the naive and untrained naysayers.
DO YOUR JOB and do it well, as you are trained, and never worry about what others will think. Do the right thing always but never lose sight of the number one goal. Go home to your loved ones at the end of your shift. Posted by Mark Connelly
I ask for those that cared enough to read this to please take a moment of silence for Deputy Derek Geer. If you feel inclined share this with others so maybe people will begin to understand.
Enough People !!! To all that this reaches, please read to the end. Let our public servants serve !!!! Stop defecating on the very ideal's that have kept us safe and free to choose to obey or disobey, freedom to choose ones faith, where to dwell and work. By: ML
I agree cops need supported and better training, on both sides of the coin there have been tragedy and injustice from wrong doings and excessive force from individual law enforcement, to the opposite end; attacks on law enforcement. It all needs to be dealt with on individual bases without prejudice. I feel for those families who have lost loved ones unnecessarily.
This is the year 2017, it's about time the law is up held to its entirety without biasness. God bless America and may we blossom and respect one another more prolifically abroad. May more godly, good people teach and guide our nations. Amen! By: JL
PS: An old family friend Jerry just published his new series of children's books and they look pretty awesome.
http://www.lunchbunchbooks.com/ more information about Jerry is on my first post page scroll down to bottom to see more about the Lunch Bunch Books. 😊
Blossom
"Oh, the fun of renovation; slowly, but surely it will come".
Living in a state with a lot of moisture tends to make more needed maintenance than one wants to deal with, but is a necessary action one has to take living in these types of weather conditions.
So far we had to replace our roof. That was a process in it self, attempting to find the most reasonable way didn't pan out too well, and with my husband having some medical issues going on at the time. We finally had to shop around and hire a professional to do the job, but you get what you pay for, it turned out beautifully.
However, we still have a lot more to do. Prior to replacing our roof we had a few leaks, and it did some minor damage on the front, inside of the walls and ceiling. We don't know exactly the extent of damage until we open it up. In the meantime, we bought some kills paint, which we are going to paint all our walls with, this will help to protect against mold and moisture we get around here. Then after that we can create our own design on what color each room should be.
in addition to all this we have much more renovations on the horizon, replacing some siding and painting on the outside of our house, finishing the dog run we built a while ago, redoing, and remodeling our bathrooms, sorting out what we want to keep, and discard, reorganizing the garage, redoing kitchen cabinets, replacing carpets, flooring, porches, some landscaping. We have our work cut out for us this year that's for sure, and if we can get some of it done this year it will be a big plus.
As we plug along with all our project's maybe we will think of some practical, creative ways to reach our renovation objectives faster. At the same time, were working on downsizing and getting rid of the crap we no longer need or want.
People come in and out of our lives all the time; sometimes it's good, sometimes not so good. With each encounter though it helps mold us in some kind of way. It can build us or break us, but one thing it certainly guides us or drives us.
With pleasure, also can come pain. Life is about choices, and sometimes it's not easy knowing which moves to make that's best, kind of like a chest game. We try to survive and seek victory and defeat all obstacles standing in our way, without getting taken out of the game. Life is full of the unknown until it happens, Like knowing if your with the right partner or not.
Love changes in every relationship; initially it's great with euphoric feelings, cant get enough of each other, but even though you still care about each other after a few months or years that initial euphoric feelings you once had tapers off. This happens in all relationships and it's a normal course.
The key to succeeding in a Relationship is not finding the right person; it's learning to love the Person you found. Love; not just a feeling it's a choice.
Choosing to stay in an unhealthy relationship is a choice to, it was never promised that life would be easy. All our lives we are dealing with decisions to make, and it's usually for the betterment of our well-being. Myself, I made a choice to accept Christ as my personal Savior, does that make me perfect, no. It just makes me saved, and it's my choice to draw closer to God to build a relationship to help me on my journey during my duration upon this earth. I know I haven't in my past made the best choices on my own, and would rather be able to have that spiritual guidance that only the Lord can give me.
Trials and tribulations:
Triumph over trials help you become stronger.
Just not so fun when battling a while.
Enemies arise and try to cramp your style, and you cannot smile.
Hitting you when your down, and you start to frown.
You find your inner strength; get yourself back up, and not stay stuck in a rut.
You tell yourself when you want to scream, "hold tight", "endure", because " this too shall pass", I will triumph over this too, life can get tough.
When we are weak our higher power is strong to help us triumph over our trials and tribulations we may have to face.
Be true to yourself, and everything shall fall in its entirety.
Victory can be yours; if you faithfully choose the most healthy lifestyle you can, and whatever you face you can overcome it. Love, live, and let every moment count.
Trust in the LORD with all your heart and lean not on your own understanding; Proverbs: 3:5.
Corinthians 2:14
But thanks be to God, who in Christ always leads us in triumphal procession, and through us spreads the fragrance of the knowledge of him everywhere.
More of my personal spiritual experiences are on the last page of this site-true testimonial events that happen during a three year period of my life. God exist and he loves us more then you know. He has a plan for his children.
My story– One of the visions the lord gave me during my three year revival time was that he took me back to a period in my child hood where I was living in a house that had some spiritual disturbances in it, rumor was people had died in the house prior, cold spots in certain areas, unexplained noises. Anyway, I was in my parents big master bedroom, looking out their bac window and I felt a real evil spirit below me, and felt this spirits hatred,which made me start feeling fearful of something be!ow wanting to attack me. When Jesus brought me back to that exact moment in time. I saw myself there, but this time Jesus was on my left side with his hand on my shoulder comforting me and showing me that he was there with me, protecting me in this time when I felt fearfu!l. Jesus is with us alll, especially in times of fear. PS. 23:4- Yea, though I walk through the valley of the shadow of death, I will fear no evil: for thou art with me; thy rod and thy staff comfort me. He has been with me always and has shown me. I had to be reminded of that again, that God has been with me my whole life, like he is with everyone. He sits at the door and knocks, he wants his children to trust him.
Above all, love each other deeply, because love covers over a multiple of sins.1sr. Peter 4:8. 😊
Another revelation I had with the Lord is I was thinking and trying to make a deal with Jesus that if I was able to go to heaven I would be a servant to him and everyone else there. As if I could get their by good works. I told the Lord that I would do the laundry and wash everyone's robes, imagining that they were white robes, humbling myself visualizing giving the Lord his clean garments. ☺silly me. Well the Lord's reply was there is no laundry in heaven. Well that is good to know because laundry is not my favorite chore to do. By: JL
The cold crisp wind blowing on our faces.
The night is bright as we are near the midnight hour.
I feel your warmth and power as you hold me in your arms, and kiss me under these stars.
Looking up I see a star shooting across the sky; I make a wish and just then I see a horse and carriage pull up beside us. We get in and it turns out to be a romanic moment as we ride down the streets of London. Holding each other tight under the moonlight on a cold crisp night with the stars so bright.
Sky bright, and starlight's envisioning candlelights glowing, as we see a big clock , it starts to strike at midnight, I wake up and realize this is but a dream.
My wardrobe definitely improved:
When I was younger my parents could not afford to buy us kids that many cloths. However, we found different ways to get them. Some of them were borrowed, some given. I swear my sisters invented the patched jeans that were natty then. Some of their jeans had hardly any Jean material left. The patches on their pants were sewn on pretty well.
I hated hammy down cloths, I didn't have a lot of cloths growing up, but now I have plenty. I have donated a lot of cloths as well.
I come from a big family, but both my parents worked, and I only remember getting some new school cloths one year. Not too often after that, not sure why they did not have any money to afford it. They seem to have had good jobs?
When I was younger, I would dress myself, and didn't always pick out things that matched, I heared it for about two years from one of my peers at school that my cloths didn't match. I did let my mother know, but that didn't help, she picked me out an outfit that didn't match either, lol.
What was she thinking back then. I sure didn't have many natty cloths.
My younger children definitely were a little spoiled in this department, their grandmother grew up not having a lot of cloths, so she would let them pick out name brand cloths. Having this luxury, I thank they were greatful, but also took it for granted a little, and didn't appreciate as much as my older children.
During Christmas my spouse and I were able to work overtime and holidays and give my kids money so they could hit all the after Christmas sales. This is what they wanted, and they could pick out their own stuff and go to the mall with their friends.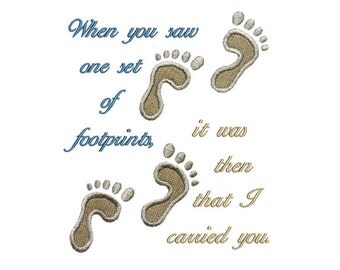 Bring my heart closer to you Lord:
1 How long, LORD? Will you forget me forever? How long will you hide your face from me?
2 How long must I wrestle with my thoughts and day after day have sorrow in my heart? How long will my enemy triumph over me?
3Look on me and answer, LORD my God. Give light to my eyes, or I will sleep in death,
4 and my enemy will say, "I have overcome him," and my foes will rejoice when I fall.
5 But I trust in your unfailing love; my heart rejoices in your salvation.
6 I will sing the Lord's praise, for he has been good to me.
This Psalm from David says it all; I cannot speak for everyone, only for myself. Sometimes I have felt  spiritually distant from God. Saying to myself, "where are you Lord?" " Have you left me?" However, the bible teaches us different that he is always with us. I have not always felt that because I don't always feel his presence. Just because I don't feel his presence 24/7 doesn't mean it's not true. I don't think it's God distancing from us, but we get so caught up in our own lives that we are the ones that distance from him. In addition, he could be carrying us. Draw closer to him and he will to you.
In my life due to certain circumstances, I have put up a wall of protection and distance myself somewhat emotionally, and I know I have kept this wall up, and have not brought it down all the way. Will it ever come down, idk, but I believe in God, and that he has my back.
Going into your own imaginary world is a great escape from the day to day realities you face.
You can imagine a beautiful place; a lovely stream and the sunshine that beams down on your face.
No worries at all, just you and your thoughts big and small.
You can dream that your rich and famous or infamous or nothing at all.
You can imagine your a hero and loved by all.
Imagine having the perfect mate or wonderful waterfalls.
Think of flying in a spaceship or walking on the moon.
Drifting away on a cloud or boat or climbing up a rope.
Imagining the world being a better place; one without so many tears, fears and doubts.
Dream of heaven and all its glory; and try not to think of hell and it's misery.
That's one great thing about having your own imaginary world to escape to once in a while; your in control, and no one can steal that from you.
There's a few passages in the bible regarding brass, bronze and iron; I always admired brass candles and antique items made of brass. On the other hand, and not to admired is brassy blonde hair.
Then a champion came out from the armies of the Philistines named Goliath, from Gath, whose height was six cubits and a span. 5He had a bronze helmet on his head,and he was clothed with scale-armor which weighed fivethousand shekels of bronze.6He also had bronze greaves on his legs and a bronze javelin slung between his shoulders.…
in Revelation 1:12-14.
"His feet were like burnished bronze when it has been caused to glow in a furnace." What is that? Red hot. You've seen metal in a furnace, glowing, burning brass, or bronze. By the way, as a footnote, all of the temple and all of the tabernacle furniture that was in any way used in a sin offering was always brass. When you see brass in this situation, you know it has something to do with sin. And here you have feet glowing hot…very clear reference to judgment
Short poem:
As she stared at the brassy lit candlelight; glowing in the moonlight with a delightful color of yellowish and a fiery red blaze.
She became mesmerized by the bouncing flames; that helped her relax into that peaceful place within.
To lose weight it's not only just portions of how much you eat, but what you eat as well.
It's especially hard if you've been a person in the past who could eat the usual fatty foods and not gain a lot from it.
As we get older, our metabolisms can slow down as well as our activities.
Bottom line; no sacrifices made, no gain, just on your butt.
Most people if they put their mind to it can have success. That's where a lot of us fail, and I am one of them is not sticking to good eating habits and eating proper portions, drinking more water and less soda. My down fall is mocha's in the morning, even if it's sugar free, it's still full of a lot of calories. Probably should switch to Latte's , which is made with water instead of milk.
You also have to want it bad enough, along with the willingness to make better choices.
Source: The good, the bad & the ugly:
OFF Course
Lately my life seems to be unbalanced and going different directions. My finances lately are not balancing out and can't seem to get back on its tracks.
Money goes fast if your not careful, I wish I can detonate certain things, and start all over again or at least feel like I have a handle on it all.
Having enough would help at this point, with all unexpected expenses coming up, but just got to hang in there and hope things get balanced out soon. Meanwhile, I have to strive through and hope my head doesn't explode at this point with the stress of it all. Everyone wants there money now, well they will just have to wait until I get it.